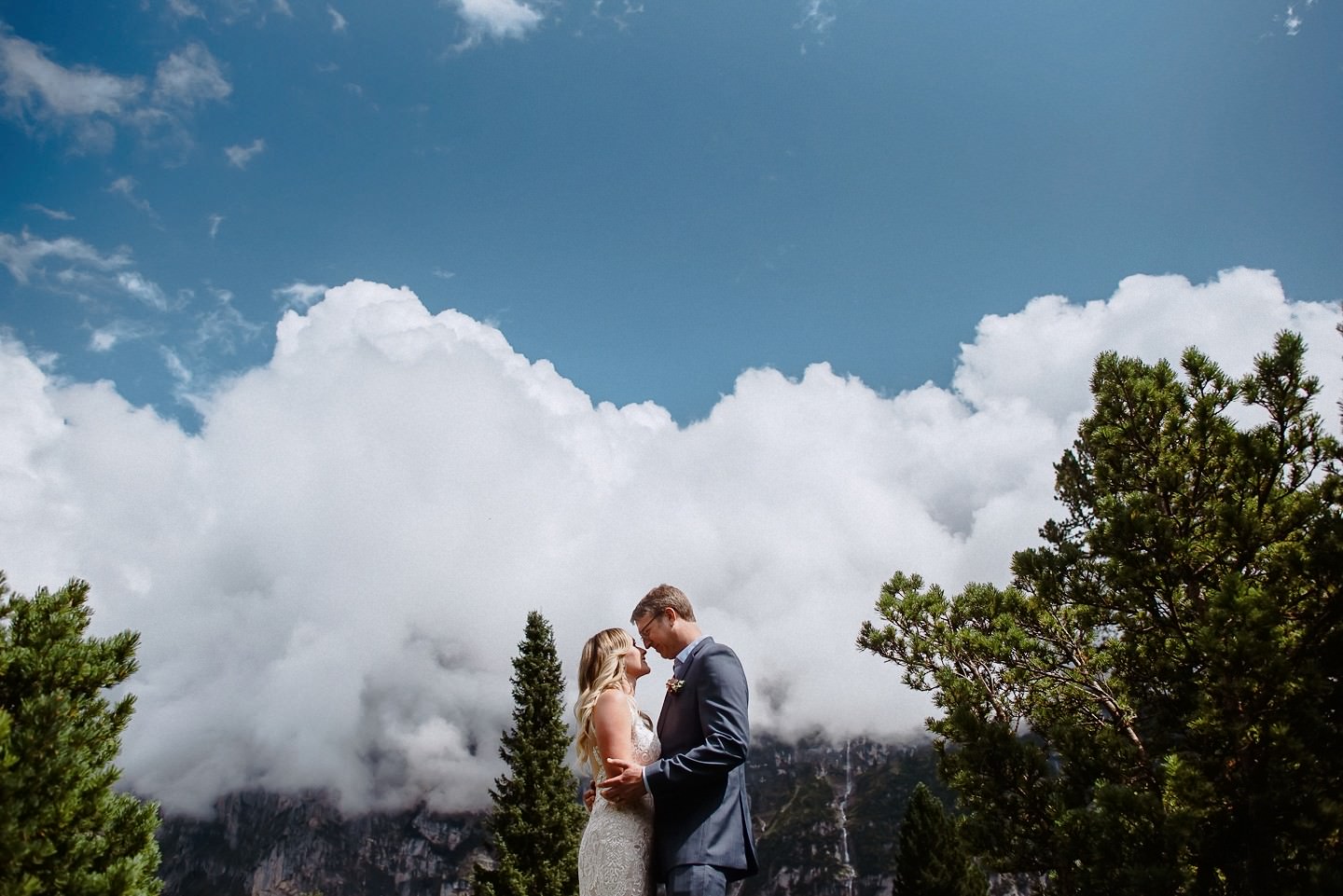 Mountain Wedding Gimmelwald
So this is the story from the three days I photographed a Swiss Mountain Wedding.
A wedding certainly is hard to plan, especially when you get married abroad. But the one thing you cannot control is the weather. If you've been to the mountains, you might now this. A sunny day quickly could change to a thunderstorm or the other way round. Tina and Karsten really wanted to have their wedding portraits with the beautiful view in Gimmelwald, which might have happened the day after the wedding.
I arrived early the day before the actual wedding, in the pouring rain and a forecast of 96% chance of having the same the next day – all day. I see myself as more than the person who takes the photos. I try to take care of all the things I can, which also means calming down my couples, especially when there's a lot of travel involved. (What I did learn at my latest journey is you need to keep going with what you have anyway)
Fast forward to the next morning: the forecast did show 2 hours of sunshine now, but still a high risk of standing in the rain during the ceremony. Together with the wedding planners we decided to give it a try. Despite all the forecast, the weather did not just hold, but was more beautiful than we could imagine. We had 4 hours of sunshine, yet epic cloud formations in the valley and around the Swiss mountains. We've had a perfect view in every direction. Just what you'd expect when you shoot a mountain wedding in Switzerland, right? Who knows what nature is up to the next time I will work as a swiss wedding phtographer. One thing is for sure: the couple will be super happy 🙂